Program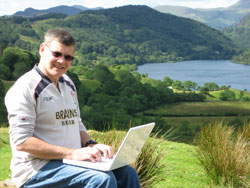 Join Peter Murphy in the country of his birth for an extraordinary writing getaway. You will have a chance to write, immersed in the breathtaking landscape which inspired the legend of King Arthur and the Welsh epic The Mabinogion. Peter, whose unique assignments have helped thousands find voice and direction, will challenge you to stretch your imagination by exploring your personal myth to produce new poems or prose based on life experiences, fantasies and dreams.

Each morning you will join Peter and the other writers to discuss craft issues around a packet of stories, poems and essays. Then Peter will give you one of his imaginative assignments and send you off to work. These writing prompts are designed to challenge you whether you are starting a new poem or prose piece, or working on a long-term project such as a novel, memoir or other nonfiction manuscript.

Peter's writing prompts are effective at connecting with all genres and levels of writers. If you are a beginner, they will get you started. If you have decades of experience, they will compel you to go deeper, take more risks and experiment with form and content.
I thought the feedback would be the most valuable part of the workshop, but actually it was the prompts and the new material they led me to write. I accomplished everything I set out to do and devised a plan for finishing my manuscript. I feel freed—thank you!
~ Terri, Philadelphia, PA, Novel - More testimonials
Afternoons are free for you to use as you wish. Possibilities include: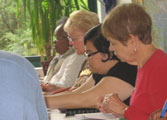 • Continuing writing,
• Relaxing and enjoying the beautiful scenery,
• Exploring Trigonos' 18 acres and farm.
• Walking the hiking trails adjoining the property,
• Swimming in Lake Nantlle,
• Joining us on excursions to visit castles or ride the train up Mount Snowdon.
Evenings will offer opportunities to share your new writing in supportive feedback sessions, time to socialize and meet with a local writer. Or you can always choose to keep writing.
Whether you write poetry or prose, you will return home from this adventure energized by the magical setting and excited to continue writing.
Register today, you won't regret it.

Special Guest
6/16/12 Update - We are pleased to announce that Horatio Clare will be our special guest one evening during the Getaway, joining us for dinner and a reading. Horatio is a writer, radio producer and journalist. Born in London, he grew up on a farm in the hills of south Wales which he wrote about in his first book, Running for the Hills: A Memoir. Horatio is the recipient of a Somerset Maugham Award and the author of four other books: The Prince's Pen (New Stories from the Mabinogion), Sicily through Writers' Eyes, A Single Swallow and Truant: Notes from the Slippery Slope.

What to Expect
Mornings at Myth, Mountain & Imagination offer workshop and writing time, while afternoons are free for you to use as you wish, writing, relaxing and exploring.

Although some participants attend with a friend or a non-participating guest, most come on their own.

It's common for our participants to connect with each other and explore together and we have created a Google discussion group to make it easier. Each year this leads to people traveling and sightseeing together before and after the retreat.

If you would like extra time to exploring, you can arrive before the workshop begins or extend your stay. We will give you the contact info for Trigonos and you can pay them directly for your extra days.

Schedule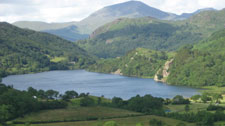 You may use your writing time however and wherever you like, in the library or any of the sitting rooms, in our meeting room or in your own room. If you prefer to venture outside, be sure to look for benches by the meadows and stream as well as the working sundial and path down to Llyn Nantlle, the lake.

Optional Feedback Sessions are not a workshop per se, but will provide an opportunity for you to reflect on what you wrote during the day and get responses on what worked well and suggestions for the next draft. These sessions are optional, so if you prefer to keep writing or revise what you wrote, you may.
Day 1 (Saturday)
| | | |
| --- | --- | --- |
| | TBA | Pick up at Bangor Rail Station |
| | TBA | Settle in at Trigonos |
| | 7:00 p.m. | Dinner |
| | 8:00 | Opening - Welcome to Wales |

Private Spaces for Writing
Myth, Mountain & Imagination will be held at Trigonos, a retreat centre on a working farm on Lake Nantlle in Northwest Wales. There are plenty of nooks, crannies and lovely places to write, both inside and out. Learn more about the Setting of this unique Getaway.


Optional Excursions
Mini-adventures will include visits to castles, mountains and more. Details will be shared with registered participants as the Getaway gets closer.
| | | | | | | |
| --- | --- | --- | --- | --- | --- | --- |
| | | | | | | |

Download the Brochure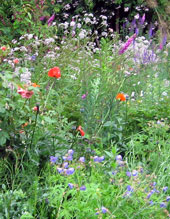 Click here to download it.
You will need to have Acrobat Reader installed to view the brochure. Download it for free here.

Would you like to receive our brochures in the future?
To be added to our mailing list and receive info about future Murphy Writing Seminars programs, email your name & address to info@murphywriting.com.


Can't wait to attend?
Join us for a transformative week of writing, relaxing and exploring this spectacular, lesser known Celtic gem. Take advantage of daily writing time, workshops, organic meals and relaxing by the lake.