Getting There
Traveling to the UK
You can fly non-stop to London Heathrow (LHR) from almost anywhere in the world. However, if you fly directly to Manchester (MAN) you will be a few hours closer to North Wales.

Airline prices can fluctuate daily. You can usually get a better price if you book at least 2 or 3 months ahead. You may want to keep track of a particular flight's price for a week or so before booking if see if it changes in your favor. We will share lots of other travel tips with registered participants.


We have had great flights on British Air, US Airways & Virgin Atlantic on our 10+ trips over the last few years. Sometimes you can include a night or two at a London hotel for a minimal increase.

Other airlines to consider are:
Air France American Continental Delta


Flight Bargains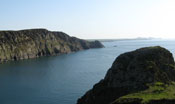 You might find a bargain on other airlines as well. Start off by getting a sense of the market by visiting a site like Fly.com or Kayak which compares prices for many airlines. If you see a flight you like, try the individual airline to see if you can get a better deal.
Travel sites with email newsletters of more bargain flights & travel deals:
Trip Advisor Smarter Travel
Make sure your passport is up to date. If not, renew it today!

When comparing flights, make sure you include all surcharges, taxes and fees.

Sign up for email newsletters from the airlines you are considering to learn of sales and special promotions. We have gotten some incredible deals this way.

Arrive in the UK a day or two early to adjust to the time change and jet lag.

If you would like extra time to settle in and relax, you can arrive before the workshop begins or extend your stay. We will give you the contact info for Trigonos and you can pay them directly for your extra days.

We will post information on our Google group (see the note below), suggesting where to visit in Wales and London as well as sightseeing tips you will not find in most tourist guides.

If you are not an experienced overseas traveler, you can use our our Google group to connect with others and make plans to explore together.
| | |
| --- | --- |
| | We have created a Google discussion group to give participants the opportunity to connect with others beforehand. Each year this leads to people traveling and sightseeing together before and after the retreat. |

Traveling to Wales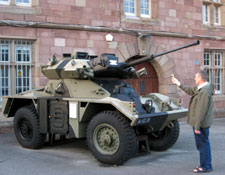 Public transportation in the UK is efficient and easy to use. You can get to Wales by train or bus, or for the more independent minded, by renting a car. We will share lots of travel suggestions with participants as the Getaway gets closer.
Trigonos, is in northwest Wales, in the village of Nantlle.

Extend Your Trip
In Europe
Ever wanted to visit London or Paris? They're closer than you think. Extend your trip and enjoy!
London is 2 hours by train
Paris is 5 hours by train
or 2 hours by plane
Or in Wales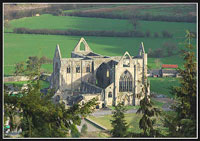 Can't wait to attend?
Join us for a transformative week of writing, relaxing and exploring this spectacular, lesser known Celtic gem. Take advantage of daily writing time, workshops, organic meals and relaxing by the lake.