Contact Us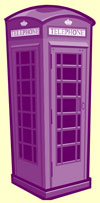 Myth, Mountain & Imagination
A Program of Murphy Writing Seminars, LLC
18 N. Richards Avenue
Ventnor, NJ 08406
609-823-5076
Toll-free: 888-887-2105

info@murphywriting.com
New Jersey Department of Education Professional Development Provider #539

Privacy Policy
Murphy Writing Seminars is committed to protecting your privacy. We will not sell, trade or rent your personal information.

Can't wait to attend?
Join us for a transformative week of writing, relaxing and exploring this spectacular, lesser known Celtic gem. Take advantage of daily writing time, workshops, organic meals and relaxing by the lake. Register today!