Hike & Write in Wales
Take advantage of spectacular hiking during this unique writing retreat.
Murphy Writing Seminars Presents
Myth, Mountain & Imagination
A Getaway for Poets & Writers in Wales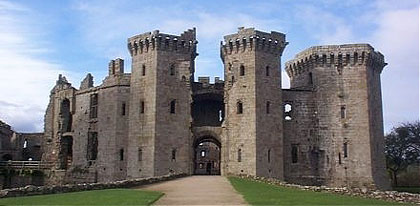 August 18-24, 2012
Get away from the grind and be inspired. The dramatic mountains of Snowdonia offer a beautiful sanctuary for writing, relaxing and exploring this spectacular, lesser known Celtic gem.

Hiking in Wales
Myth, Mountain & Imagination will be held at Trigonos Retreat Centre with its breathtaking views of Snowdonia National Park's rugged mountain landscape.
Trigonos offers trail maps for short day hikes leaving from the edge of their property.

The Nantlle Ridge, with its with six peaks, is considered one of the best ridge walks in Wales. It's visible from Trigonos' dining room and the trailhead is only a few miles away.

Mount Snowdon, also visible from Trigonos, is the tallest mountain in England and Wales. Its starfish shape is made up of six magnificent ridges separated by deep glacial valleys. Whether your interest is in challenging ascents, breathtaking photographs or Arthurian legends, Snowdon offers something for every hiker.

Snowdonia National Park

Mount Snowdon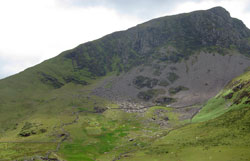 Mount Snowdon at 3,560 ft. is the tallest mountain in England and Wales.
Sir Edmund Hillary's team practiced on Snowdon before conquering Mt. Everest.
J.R. Tolkien is said to have based the Mountains of Mordor [In "The Lord of the Rings"] on the Snowdon range.
The Welsh name for Snowdon is Yr Widdfa, meaning "tomb." Legend has it that King Arthur slew a vicious ogre on its summit.

Mixing Writing & Hiking - What to Expect
Mornings at Myth, Mountain & Imagination offer workshop and writing time, while afternoons are free for you to use as you wish, writing, relaxing and hiking.

Although some participants attend with a friend or a non-participating guest, most come on their own.

It's common for our participants to connect with each other and explore together and we have created a Google discussion group to make it easier. Each year this leads to people traveling and sightseeing together before and after the retreat.

If you would like extra time to hike, you can arrive before the workshop begins or extend your stay. We will give you the contact info for Trigonos and you can pay them directly for your extra days.
Learn more about Myth, Mountain & Imagination

Nantlle Ridge

Snowdonia Hiking Links
Nantlle Ridge- A spectacular hike which can be done as a loop or point to point. See the yellow line in the top left corner of the map? That's Trigonos. We're that close!

Snowdonia Mountains and Coast video- A great overview to what the area has to offer.

Snowdon Sherpa- The terrific, inexpensive bus network that connects the trailheads and villages surrounding Mount Snowdown makes it easy for you to do a loop hike, walking up one trail and coming down another.

Snowdon Ranger Path & Rhyd Ddu Path- The two Snowdon trailheads closest to Trigonos.

Walking in Snowdonia- Information on hikes for all ability levels including hard, moderate, easy and accessible walks. Also includes info on "archaeological walks" and an "audio trail."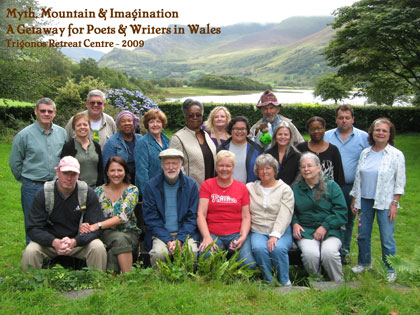 Peter Murphy, whose unique assignments have helped thousands of writers find voice and direction, will lead this Wales Getaway. He will challenge you to stretch your imagination by exploring your personal myth to produce new poems or prose based on life experiences, fantasies and dreams. All genres & levels. "Early Bard" and "re-PETER" Discounts available.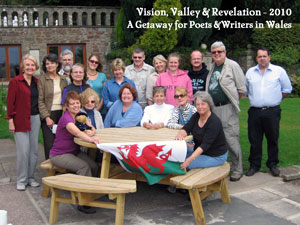 "I think you, Peter, are one of the best writing teachers around, certainly the best I've ever had, the proliferation of MFA programs notwithstanding. You create a space where writers can REALLY GROW, and my manuscript and I are very happy to have been in it for a week."
~ Kate, New York, NY, Memoir - More testimonials